Charlotte Courier Service
Blue Streak Couriers sets the standard for reliable, convenient, and professional courier and delivery service in Charlotte, North Carolina.
For exceptional service, trust Blue Streak Couriers for all your expedited shipping needs throughout Charlotte, North Carolina, and the surrounding areas. We provide a broad array of time-definite messenger and courier services, parcel services, and same-day and next-day delivery solutions. With our robust service portfolio of shipping options and more than 30 consolidation points across the Southeast, we are able to offer a customized transportation solution that meets a wide range of expedited shipping requirements.
Blue Streak Couriers offers a full range of transportation solutions, including same-day service and daily routes anywhere in Charlotte, North Carolina, and the surrounding areas. We focus on three key areas: professional service, customer satisfaction, and technology.
Professional Courier Service in Charlotte
Our professional Charlotte couriers understand their roles as ambassadors of service to your customers. Our fully licensed, insured, and bonded couriers pass a thorough background check and adhere to a strict dress code, including full uniform and picture identification.
Charlotte Local and Long Distance Delivery
We provide local delivery services as well as short- and long-haul shipping services in and around Charlotte, North Carolina. Blue Streak Couriers also handles all types of parcel service from on-demand pickup and delivery to routed and scheduled courier service. We are equipped to handle everything from documents and packages to multiple-pallet shipments.
Same-Day and Next-Day Delivery in Charlotte
Blue Streak is your courier connection for express shipping in Charlotte, North Carolina. Our couriers can give your company a competitive advantage for all your shipping needs. Depending on the urgency of your shipment, our courier services can facilitate same-day delivery and next-day delivery service by ground or air. We are specialists in handling time-sensitive shipments. Rush shipping services are available for same-day and overnight delivery.
Technology Delivers Peace of Mind
Our courier technology systems are fully automated to provide complete shipment visibility and tracking, email delivery confirmation, and EDI transfers for shipping and billing data – all in real time. Blue Streak Couriers is more than a quick courier delivery service. We provide a full suite of transportation solutions. We deliver more than parcels; we deliver peace of mind.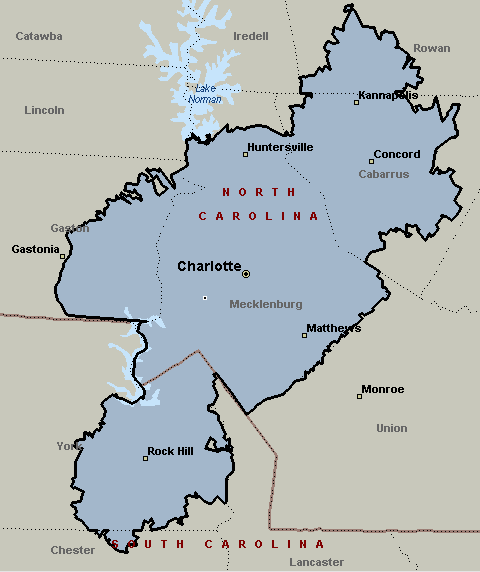 Office Location
512 Griffith Rd
Charlotte, NC 28217
We serve all local airports, including CLT.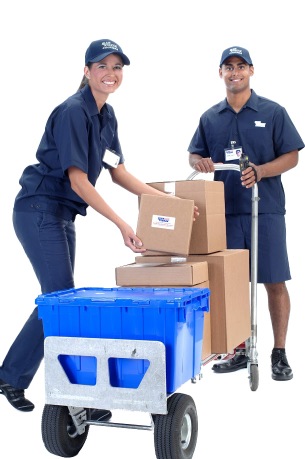 Our Charlotte office provides courier and delivery services to the following Charlotte area communities:
Aberdeen
Albemarle
Alexis
Anderson Creek
Angier
Ardulusa
Asheboro
Ashmont
Autryville
Badin
Barbeque
Batcave
Beaver Creek
Belmont
Bennettsville
Benson
Bessemer City
Bethany Crossroads
Biscoe
Blacksburg
Boardman
Bones Ford
Bowling Green
Broadway
Cameron
Campbells Crossroads
Candor
Carthage
Catawba
Cedar Creek
Chadbourn
Cheraw
Cherryville
Chesterfield
China Grove
Clarkton
Clement
Clover
Coats
Colonial Heights
Concord
Conover
Cooper
Cordova
Cornelius
Cramerton
Cumberland
Dallas
Davidson
Dellview
Denver
Dublin
Dunn
East Fayetteville
East Spencer
Elease
Elizabethtown
Ellerbe
Erwin
Eugene
Evergreen
Fairbluff
Fairview
Falcon
Fayetteville
Fort Bragg
Fort Mill
Gastonia
Glendale Acres
Godwin
Gold Hill
Goldston
Granite Quarry
Hamlet
Harmony
Harrisburg
Hemby Bridge
Hickory
Hickory Grove
High Shoals
Hillcrest
Hoffman
Hope Mills
Huntersville
India Hook
Indian Trail
Inverness
Jackson Springs
Jerome
Johnsons Mill
Judson
Kannapolis
Kings Mountain
Kornbow
Lake Norman
Lake Park
Lake Rim
Lake Wylie
Lakedale
Lancaster
Landis
Lane
Laurel Hill
Laurinburg
Lena
Lenoir
Lesslie
Lilesville
Lincolnton
Linden
Locust
Love Valley
Lowell
Lumber Bridge
Lumberton
Maiden
Manchester
Marshville
Marston
Marvin
Matthews
Mcadenville
Mccain
McConnells
Mcfarland
Mcmillan
Midland
Mineral Springs
Mint Hill
Monroe
Mooresville
Morganton
Morven
Mount Holly
Mount Pleasant
Mt Gilead
Mt Ulla
New London
Newport
Newton
Newton Grove
Norman
Norwood
Oakboro
Oakland
Olivia
Orrum
Parkton
Peachland
Pembroke
Pine Hill
Pine Knoll
Pinebluff
Pinehurst
Pineville
Polkton
Pope Airforce Base
Raeford
Ranlo
Red Springs
Rex
Richfield
Riverview
Rock Hill
Rockfish
Rockingham
Rockwell
Roslin
Salemburg
Salisbury
Sandy Grove
Sanford
Seven Springs
Shannon
Sharon
Shaw
Shelby
Silver City
Slocomb
Smyrna
Southern Pines
Spencer
Spencer Mountain
Spring Lake
St Pauls
Stallings
Stanfield
Stanley
Star
Statesville
Stedman
Tarheel
Taylorstown
Taylorsville
Tega Cay
Timberland
Troutman
Troy
Union County
Unionville
Van Wyck
Vander
Vass
Wade
Wadesboro
Wagram
Waxhaw
Wayside
Weddington
Wesley Chapel
West End
Whispering Pines
White Lake
White Oak
Whiteville
Wingate
York
As a professional courier company in Charlotte, we are experienced in handling the following items:
Critical parts/just-in-time inventory
Durable medical equipment (HIPAA)
Infusion therapy solutions
Medical records (HIPAA)
Payroll/bank deposits
PO box mail/lock-box items
Research animals
Telecommunications equipment
Diagnostic specimens/blood (HIPAA)
Engineering plans and blueprints
Freight – bulk and air
Intraoffice correspondence
Legal briefs/court filings
Office supplies/furniture
Pharmaceuticals (HIPAA)
Printed materials
Retail merchandise