Blue Streak Couriers sets the standard for reliable, convenient, and professional courier and delivery service in Augusta, Georgia.
For exceptional service, trust Blue Streak Couriers for all your expedited shipping needs throughout Augusta, Georgia and the surrounding areas. We provide a broad array of time-definite messenger and courier services, parcel services, and same-day and next-day delivery solutions. With our robust service portfolio of shipping options and six consolidation points across the state of Georgia, we are able to offer a customized transportation solution that meets a wide range of expedited shipping requirements.
Blue Streak Couriers offers a full range of transportation solutions, including same-day service and daily routes anywhere in Augusta, Georgia, and the surrounding areas. We focus on three key areas: professional service, customer satisfaction, and technology.
Professional Courier Service in Augusta
Our professional Augusta, Georgia, couriers understand their roles as ambassadors of service to your customers. Our fully licensed, insured, and bonded couriers pass a thorough background check and adhere to a strict dress code, including full uniform and picture identification.
Augusta Local and Long Distance Delivery
We provide local delivery services as well as short- and long-haul shipping services in and around Augusta, Georgia. Blue Streak Couriers also handles all types of parcel service from on-demand pickup and delivery to routed and scheduled courier service. We are equipped to handle everything from documents and packages to multiple-pallet shipments.
Same-Day and Next-Day Delivery in Augusta
Blue Streak is your courier connection for express shipping in Augusta, Georgia. Our couriers can give your company a competitive advantage for all your shipping needs. Depending on the urgency of your shipment, our courier services can facilitate same-day delivery and next-day delivery service by ground or air. We are specialists in handling time-sensitive shipments. Rush shipping services are available for same-day and overnight delivery.
Technology Delivers Peace of Mind
Our courier technology systems are fully automated to provide complete shipment visibility and tracking, email delivery confirmation, and EDI transfers for shipping and billing data – all in real time. Blue Streak Couriers is more than a quick courier delivery service. We provide a full suite of transportation solutions. We deliver more than parcels; we deliver peace of mind.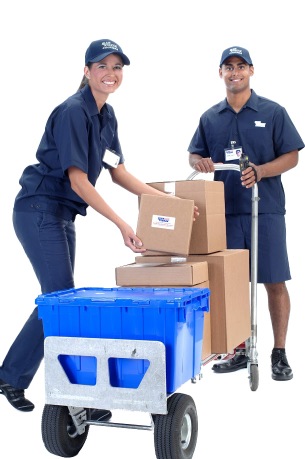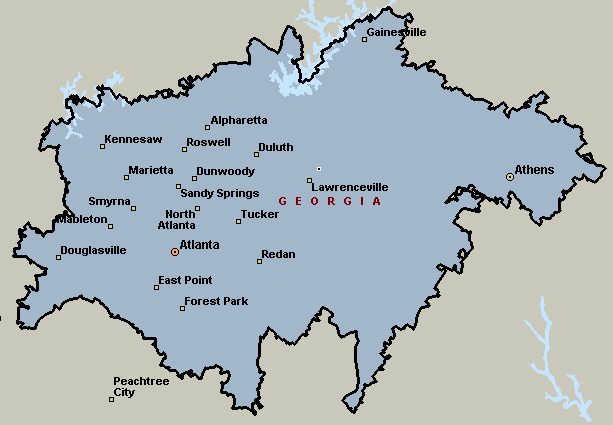 Office Location
1615 Lakes Pkwy, Suite H
Lawrenceville, GA 30043
888-258-7875
246 Jimmy Deloach Parkway
Port Wentworth, GA 31407
888-258-7875
We serve all local airports, including AGS and AIK.
Our Augusta office provides courier and delivery services to the following Augusta area communities:
Aiken • Avondale • Balltown • Bath • Baynham • Bayvale • Beech Island • Belai• Bel-Clear Heights • Belvedere • Berzelia • Blythe • Bonair • Bonneview Estates • Bradleyville • Bristol Woods • Burnettown • Camp Long • Camp Rawl • Campania • College Acres • Columbia Heights • Crawfordville • Croft • Crosland Park • Debruce • Dry Branch • East View • Edgefield • Edgewood • Ellwood • Elmwood Park • Eureka • Evans • Forest Hills • Fort Gordon • Gloverville • Graniteville • Greens Cut • Greensboro • Grovetown • Harlem • Heathwood Park • Hephzibah • Johnstown • Keysville • Kitcings Mill • Lamkin • Langley • Lincolnton • Louisville • Lynwood • Marion Homes • Martinez • Mcbean • Mechanic Hill • Melton • Millen • Mitchell • Mixville • Monmorenci • Montclair • Morgana • Mt Beulah • Murphy Estates • National Hills • Neco • New Ellenton • Nixon • North Augusta • Oak Hill • Oakwood • Poverty Hill • Rainbow Falls • Ridgecrest • Ropers Crossroads • Rotalata • Sandersville • Schultz Hill • Seiglers Crossroads • Shell Bluff • Six Points • Snead • South Augusta • Sparta • Spiderweb • St Clair • Stapleton • Stiefeltown • Summer Hill • Sweetwater • Sylvania • Tahoma • Thomson • Union Point • Vaucluse • Wadley • Walkinshaw • Warrenton • Washington • Waynesboro • West Augusta • Westover • Willow Springs Park • Windsor Springs Estates • Wrens
As a professional courier company in Augusta, we are experienced in handling the following items:
Critical parts/just-in-time inventory
Durable medical equipment (HIPAA)
Infusion therapy solutions
Medical records (HIPAA)
Payroll/bank deposits
PO box mail/lock-box items
Research animals
Telecommunications equipment
Diagnostic specimens/blood (HIPAA)
Engineering plans and blueprints
Freight – bulk and air
Intraoffice correspondence
Legal briefs/court filings
Office supplies/furniture
Pharmaceuticals (HIPAA)
Printed materials
Retail merchandise